Hiring in the Information Age
Hiring in the Information Age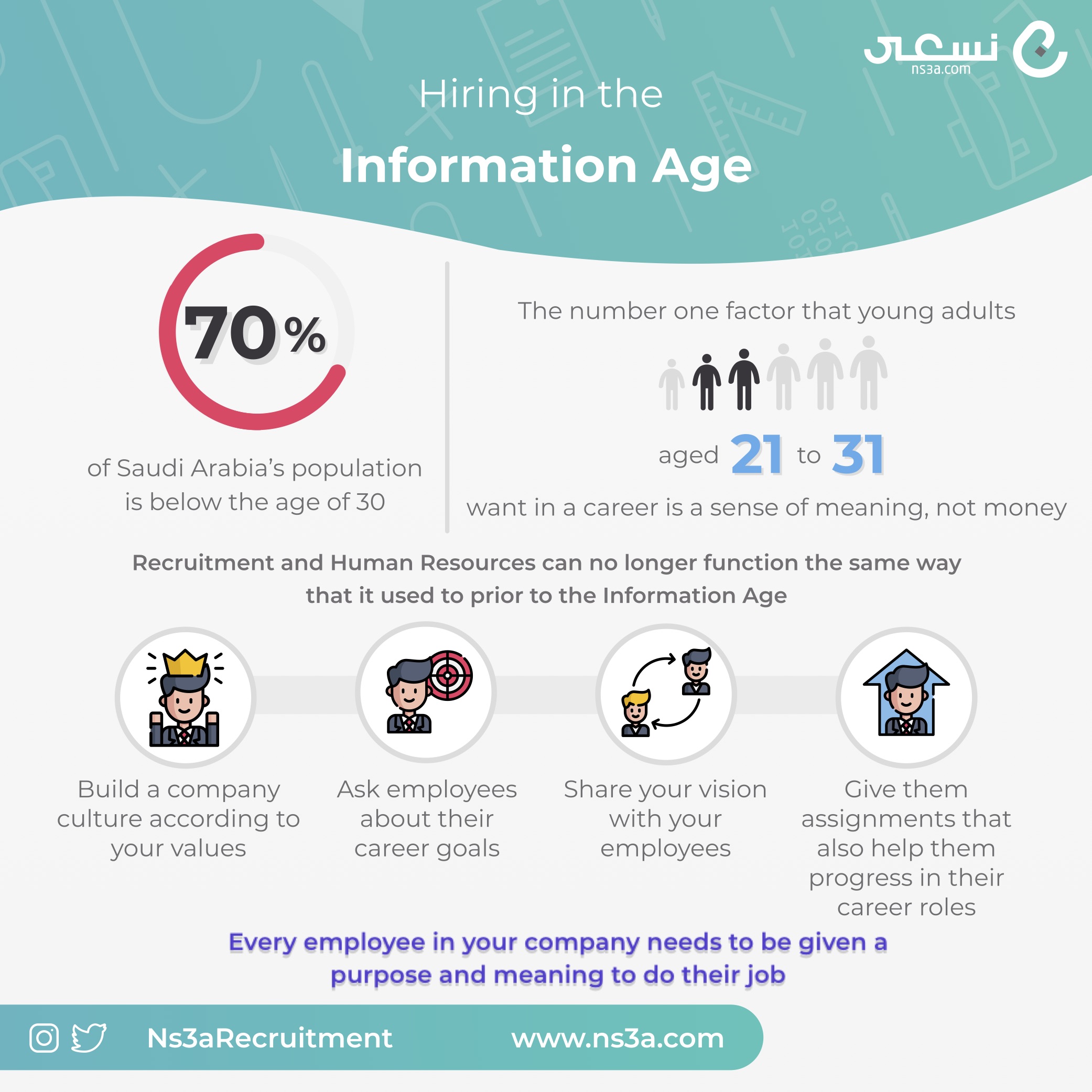 Facts:
70% of Saudi Arabia's population is below the age of 30.
In a study done by the New York Times, it found that the number one factor that young adults aged 21 to 31 want in a career is a sense of meaning, not money.
Outcome:
Recruitment and Human Resources can no longer function the same way that it used to prior to the Information Age.
Tips:
Every employee in your company needs to be given a purpose and meaning to do their job.

How?

Share your vision with your employees

Build a company culture according to your values

Ask employees about their career goals

Give them assignments that also help them progress in their career roles