Is the Human Element still Necessary in Recruitment?
technological advancements help save time but are they really that efficient when it comes to recruitment? Here's few pointers to keep in mind.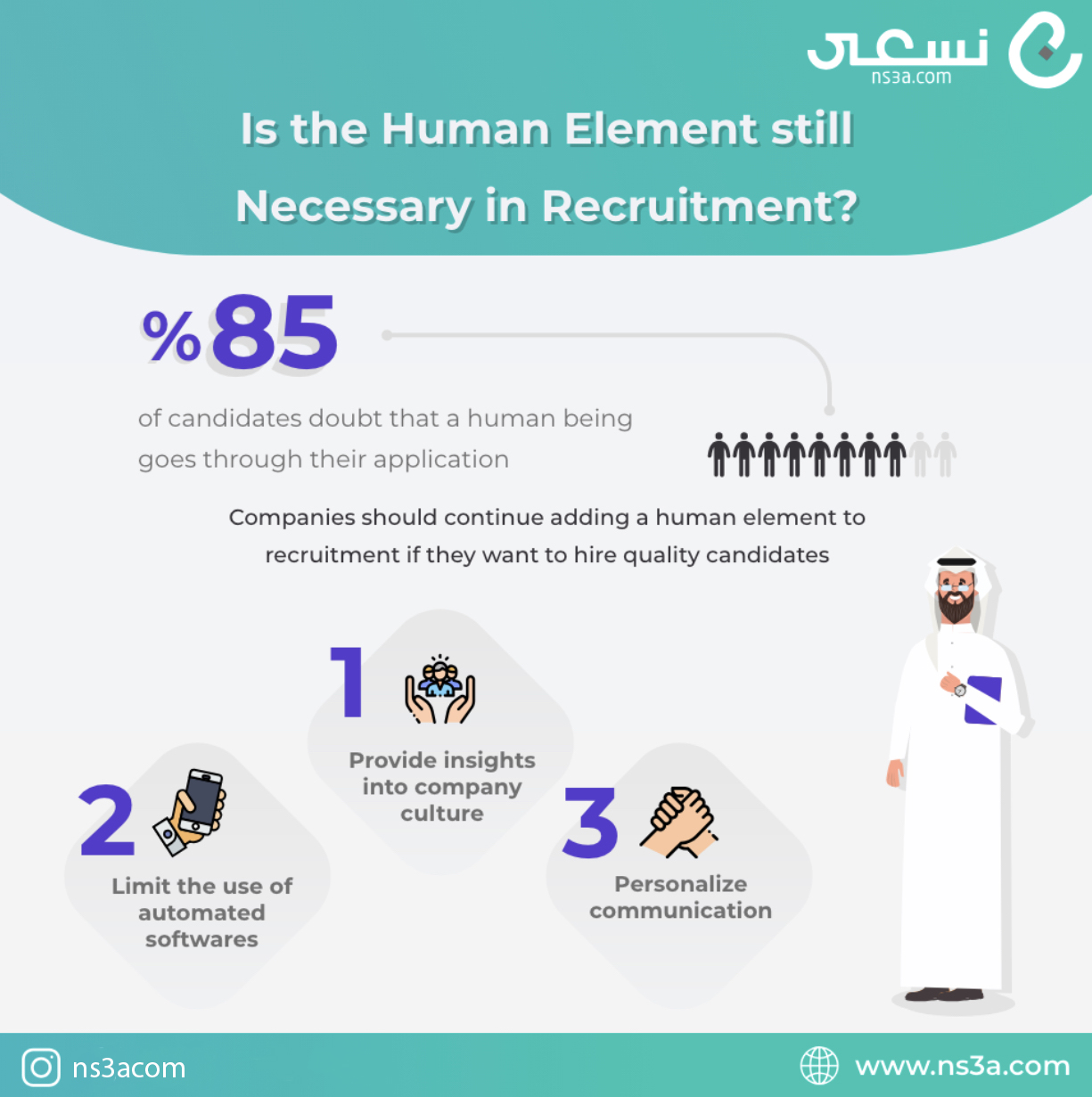 Technology has made recruitment an easy process but a lot of companies have started to rely heavily on these automated softwares. Candidates are having negative experiences with hiring managers and recruiters, which leaves a bad impression of the company. They miss out on a lot of great candidates if the recruitment softwares are used as the main tool for hiring employees.
Sure, technological advancements help save time but are they really that efficient when it comes to recruitment? Over reliance on automated software is a major problem. A study done by CareerArc showed that 85% of candidates doubt that a human being goes through their application before they get an automated response. Companies should continue adding a human element to recruitment if they want to hire quality candidates. Going through every application is a hassle but there are other ways to engage with your candidates.
Provide insights into company culture
Showing insights into your company's culture is a good way to attract quality candidates. Your professional contacts are the first source of spreading the word around and networking with new hires. You can get amazing candidates through this strategy as the mentors, contacts and advisors are already aware of the company culture and they can popularize it amongst other people so candidates get a real sense of what it's like working in that company. You can also ask your current employees to leave positive reviews on external job boards and google so the cultural claims can be backed up.
Many offices, including Jobr, have a great company culture which incorporates ping-pong tournaments, team lunches or game nights but it's important to spread the word around. Post on social media, job boards organize company meetups so potential recruits can get a sense of how well they gel with their company culture.
Limit the use of automated softwares
Businesses believe that recruitment automation will augment and enhance human recruiters' abilities, rather than completely replace them but they have started to over rely on them. Candidates get eliminated without any notice and they don't hear back for months sometimes, which might make them feel disrespected by this lack of response. This hurts the company's image and creates a bad reputation amongst other candidates.
In addition, automated softwares can be manipulated by candidates who know how to use the right keywords even if they are not qualified for the job. The human skill of choosing quality candidates should not be reduced to a number of keywords. Software may eliminate candidates who are well qualified but didn't use the right keyword so it's necessary for hiring managers to manually monitor part of the process instead of solely relying on machine screening.
Personalize communication
Candidate communication plays a critical role in identifying, developing, and sustaining long-term relationships with your candidates. Establishing a candidate communication process makes it easier for you to interact with candidates, whether or not they are actively looking to make a career move. The lines between recruitment and marketing are blurring out, hiring managers play a big role in establishing a brand image by the way they communicate.
One of the most important lessons recruiters can learn from marketers is that personalization is a key factor in the recruitment process. The most talented candidates expect a personalized way of communication with the hiring managers. If the candidates have to learn more about the company before an interview then it's just as important for recruiters to know their candidate too for a better hiring experience. Tools like social media and instant messaging are a great way to connect with candidates. The Jobr for Business App helps you build and foster personal relationships with top talent through instant messaging. The app helps you quickly identify top talent, collaborate in real-time to find the tools needed to nurture that talent, and facilitate personalized communication with candidates in the process